Keys to Comparing and Buying Pan Tilt Unit With Housings | BIT-CCTV
2023-06-15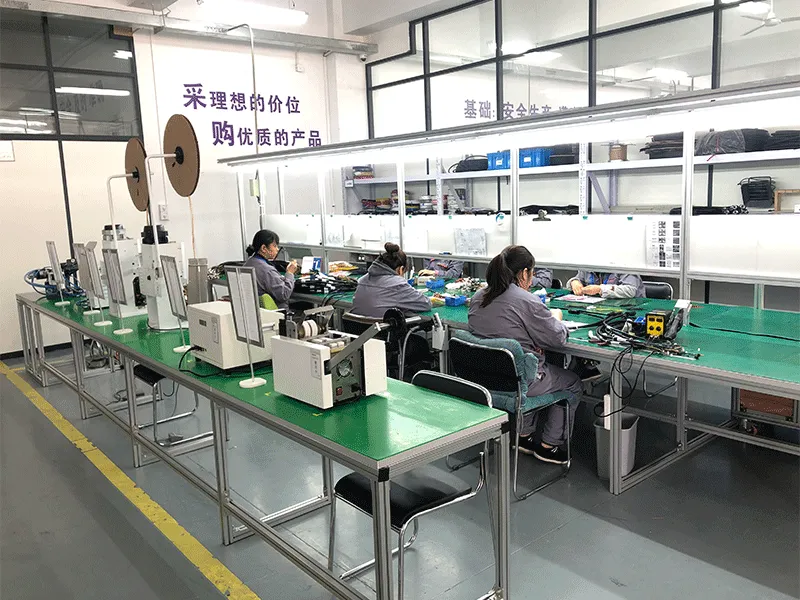 Keys to Comparing and Buying Pan Tilt Unit With Housings
Introduction : Pan-tilt units with housings are crucial components for surveillance systems, enabling users to control the movement of cameras and protect them from environmental factors. When it comes to comparing and purchasing such equipment, there are several key factors to consider. This passage will delve into the essential aspects that should guide your decision-making process. By understanding these factors, you can ensure that you make an informed choice and invest in a pan-tilt unit with a housing that meets your specific requirements.
1.Construction and Durability : One of the primary considerations when comparing pan-tilt units with housings is their construction and durability. Since these units are typically deployed in outdoor environments, they must withstand harsh weather conditions and potential vandalism attempts. Look for units made from robust materials like aluminum or stainless steel, as they offer excellent resistance to corrosion and physical damage. Additionally, consider the IP (Ingress Protection) rating, which indicates the unit's ability to resist dust and water ingress. Higher IP ratings, such as IP66 or IP67, are preferable for outdoor applications.
2.Load Capacity and Range of Motion : The load capacity and range of motion of a pan-tilt unit are crucial factors to assess. The load capacity refers to the maximum weight the unit can support, including the camera and housing. Ensure that the unit you choose can handle the weight of your specific camera model and any additional accessories. The range of motion is equally important since it determines the flexibility and coverage of your surveillance system. Look for units that offer a wide pan and tilt range to cover a larger area effectively. Some advanced units may also provide continuous rotation, enabling complete surveillance in a 360-degree field.
3.Control Mechanisms : The control mechanisms available for the pan-tilt unit greatly influence its usability and integration with existing systems. Consider whether you require manual or motorized control. Manual control allows operators to adjust the position of the camera using a joystick or control panel, while motorized control enables automated movements and precise positioning. Motorized units can be controlled remotely, offering greater convenience and flexibility. Additionally, check for compatibility with different control protocols, such as Pelco-D or ONVIF, ensuring seamless integration with your surveillance system's software or network video recorder (NVR).
4.Additional Features and Integration : To enhance the functionality and integration capabilities of your pan-tilt unit, look for additional features. Some units offer built-in heaters and blowers to maintain optimal operating temperatures in extreme weather conditions. Others may provide integrated wipers to clear rain or dust from the camera housing, ensuring clear footage. Consider whether the unit supports auxiliary inputs and outputs, allowing integration with external devices like alarms or sensors. It's also worth checking if the unit is compatible with video analytics software, enabling advanced features like object tracking or motion detection.
Conclusion: When comparing and purchasing a pan-tilt unit with a housing, it's essential to consider factors such as construction and durability, load capacity and range of motion, control mechanisms, and additional features. By carefully evaluating these aspects, you can ensure that the unit meets your specific requirements and provides reliable surveillance for your intended application. Always prioritize durability, flexibility, and integration capabilities to maximize the effectiveness of your surveillance system. With a well-informed decision, you can invest in a pan-tilt unit with a housing that will serve you well in monitoring and securing your premises.