Keys to Comparing and Buying Long Range PTZ Cameras | BIT-CCTV
2023-05-26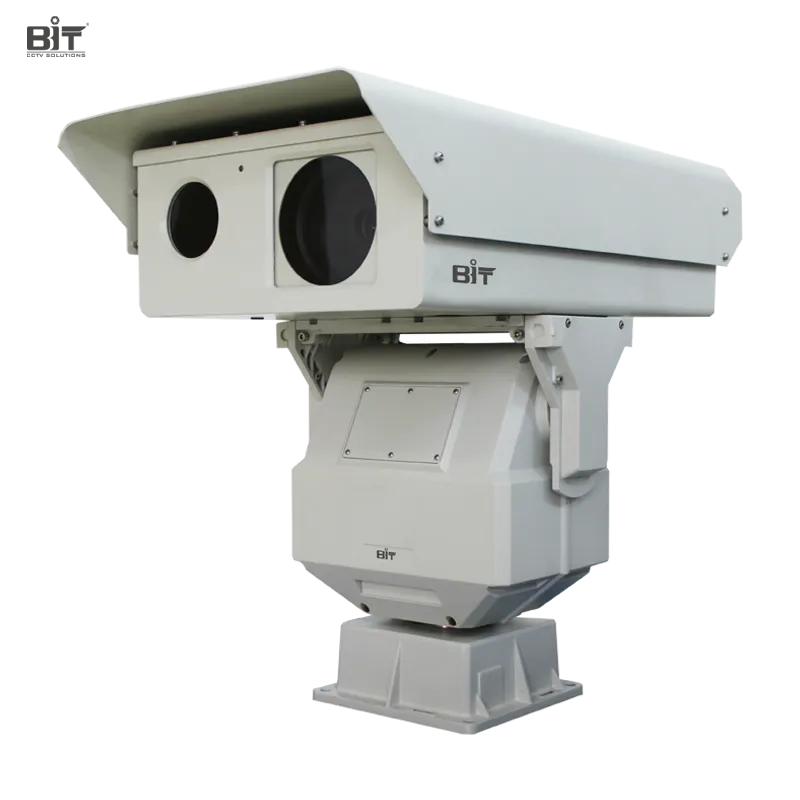 Keys to Comparing and Buying Long Range PTZ Cameras:
Long range PTZ (pan-tilt-zoom) cameras have become increasingly popular for various applications, including security surveillance, wildlife observation, and sports event coverage. These cameras offer the ability to capture detailed images and videos from a considerable distance, making them invaluable in situations where close proximity is not possible or practical. When comparing and buying long range PTZ cameras, there are several key factors to consider. In this passage, we will explore these factors in detail.
First and foremost, one must evaluate the optical zoom capabilities of the camera. Long range PTZ cameras are known for their powerful zoom lenses, allowing users to magnify distant objects with exceptional clarity. The zoom range typically varies between models, and it is crucial to determine the level of zoom required for your specific needs. Some cameras offer optical zooms of up to 30x or even 40x, enabling detailed focus on subjects that are hundreds of meters away. It is advisable to select a camera with a higher optical zoom range to ensure maximum flexibility in capturing distant objects.
Secondly, the low light performance of a long range PTZ camera should be carefully examined. Often, surveillance scenarios or wildlife observations occur in low-light conditions, such as during the night or in dimly lit areas. Therefore, the camera's ability to capture clear and high-quality images in such situations is vital. Look for cameras with low light sensitivity and features like infrared (IR) illumination, which can greatly enhance visibility in challenging lighting conditions.
Another crucial aspect to consider is the camera's pan-tilt speed and range. PTZ cameras are valued for their ability to move quickly and smoothly, allowing operators to track moving objects with precision. When comparing different models, check the pan and tilt speed specifications to ensure they meet your requirements. The range of motion is also important, as it determines the coverage area of the camera. Some cameras offer 360-degree continuous rotation, enabling comprehensive surveillance without blind spots.
Furthermore, it is essential to evaluate the camera's image stabilization capabilities. Long range PTZ cameras are susceptible to vibrations and movements caused by wind, nearby traffic, or even the camera's own mechanical operations. Advanced image stabilization technology can minimize these effects, resulting in clearer and more stable images. Look for cameras that feature electronic image stabilization (EIS) or optical image stabilization (OIS) to ensure smooth footage even at high zoom levels or in challenging environmental conditions.
Connectivity options should not be overlooked when selecting a long range PTZ camera. These cameras often require integration with existing surveillance systems or network infrastructure. Ensure that the camera supports the appropriate protocols, such as ONVIF (Open Network Video Interface Forum), for seamless integration with other devices. Additionally, consider cameras with built-in network capabilities, such as Ethernet or Wi-Fi, to facilitate easy installation and remote access for monitoring and control.
The camera's durability and weather resistance are also critical factors, particularly for outdoor installations. Long range PTZ cameras are often deployed in challenging environments, exposed to harsh weather conditions such as rain, snow, or extreme temperatures. Look for cameras with robust construction, high IP (Ingress Protection) ratings, and features like built-in heaters or coolers to ensure reliable operation in all weather conditions.
Lastly, consider the camera's additional features and functionalities. Many long range PTZ cameras offer advanced analytics capabilities, such as motion detection, object tracking, and facial recognition. These features can greatly enhance the camera's effectiveness and usability in various scenarios. Additionally, check if the camera supports recording options, either locally or through external storage devices, to store and review captured footage.
In conclusion, when comparing and buying long range PTZ cameras, it is crucial to consider factors such as optical zoom capabilities, low light performance, pan-tilt speed and range, image stabilization, connectivity options, durability, and additional features. By carefully evaluating these aspects and selecting a camera that aligns with your specific requirements, you can ensure optimal performance and achieve the desired results in your surveillance or observation endeavors.
The Advantages of Long-range PTZ Cameras:
1.Wide Coverage: One of the primary benefits of long-range PTZ cameras is their ability to cover a large area. These cameras can pan, tilt, and zoom remotely, allowing operators to monitor expansive spaces with a single camera. This feature is particularly useful in applications such as large outdoor areas, parking lots, and sports stadiums, where a single camera can provide comprehensive surveillance.
2.Remote Control: Long-range PTZ cameras can be controlled remotely, either through a dedicated control center or via network connectivity. This remote control capability allows operators to adjust the camera's position, zoom level, and focus without physically accessing the camera. It provides flexibility and convenience, enabling operators to respond to changing situations quickly.
3.High-Quality Zoom: Long-range PTZ cameras are equipped with powerful zoom lenses that offer exceptional magnification capabilities. This feature allows operators to capture fine details even from a considerable distance. For surveillance purposes, it enables facial recognition, license plate reading, and other critical identification tasks. In wildlife observation, it allows researchers to closely monitor animal behavior without disturbing their natural habitat.
4.Preset Positions and Tours: PTZ cameras often come with the ability to store preset positions and predefined tours. Preset positions allow operators to save specific camera angles and quickly navigate to them when needed. Predefined tours enable the camera to automatically move between multiple preset positions, providing a continuous monitoring sequence. These features enhance the camera's efficiency and reduce the need for constant manual control.
Recommended Long Range PTZ Cameras: