How to Choose the Best Long Range Security Camera?
2023-09-20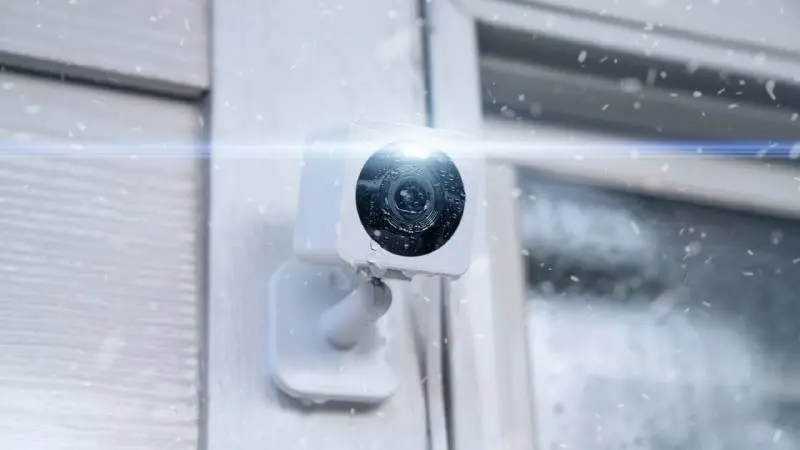 Hundreds of feet away from their mounting point, you can view and record clear videos with long range security cameras. It is essential to invest in a quality long range security camera, whether it is for monitoring a barn, a farm, a deep driveway, your front and back yards, or a parking lot during the day or at night, in order to recognize faces and license plates.

Here is a complete guide that explains how to choose the best long distance security camera. Also, we have included two of the best long distance security cameras!
What Is A Long Range Security Camera?
A
long range security camera
is capable of seeing far away (at least 75 ft) and recognizing a person or vehicle. They are commonly used to monitor long and narrow areas such as hallways and large properties, like farms and ranches.
There are a variety of long range security cameras on the market, and they can range from 100ft to 300ft and even further. Long range security cameras are a great option for people who find it hard to install a camera nearby the monitoring place.
There are three main types of long range security cameras: fixed lenses, varifocal lenses, and PTZ cameras.
A fixed-lens long-range camera stands still in its mounting place and offers a fixed angle of view. Fixed lens cameras can't be zoomed in or out, so they usually don't see very far. Thus, fixed-lens cameras are great for monitoring places like front yards, swimming pools, barns, front doors, etc.
On the other hand, a varifocal lens lets you adjust the angle of view. You can zoom in to see specific details, or zoom out for a wide-angle view. As they make it easier to identify things at a distance, varifocal-lens cameras are often used to watch hallways, farms, and other outdoor spaces.
PTZ cameras
incorporate functions to pan left and right, tilt up and down, and zoom in and out. These security cameras can see hundreds of feet away and are ideal for wide and open areas like ranches, parking lots, etc. As one of the most powerful long range security cameras, they can satisfy most people's needs.
Here's a chart for you to quickly compare these three kinds of long range security cameras.
| | | | |
| --- | --- | --- | --- |
| / | Fixed Lens     | Varifocal Lens     | PTZ Cameras |
| Viewing Angle | Fixed, wide     | Flexible | 360° seamless |
| Distance | Fixed, not very far     | Flexible, far     | Flexible, far |
| Scenarios | Front door/backyards/swimming pool     | Hallways/farms/outdoor areas     | Farms/ranches/parking lots/wide&open areas |
What Makes a Good Long Range Security Camera?
Choosing the right long range security camera depends on a number of factors, not just distance. Here are four of the most important features to consider before buying a long range security cam for your home.

High definition/resolution

Nowadays, some top security camera brands offer high-definition long-distance security cameras that outperform old digital surveillance equipment, such as 4MP, 5MP and even 4K cameras. Even when watching a large outdoor area from a distance, these HD cameras can capture vivid images and videos.

The question is, what high definition should your long range surveillance camera have? Does a 1080p IP security camera have enough resolution to be able to identify license plates and people at a distance of 200 meters from the switch in the control room?
Your long range security camera's PPF (pixels per foot) will tell you how far it can see.

The calculation formula is: PPF = height pixels / the field of view.

Long-range security cameras generally require at least 40 PPF to identify faces or vehicle plates. The higher the PPF value, the clearer the image.
Excellent Night Vision
If you want your long-range security camera to be effective, you must have night vision, especially if you live in a rural area without streetlights.
A long range surveillance camera's night vision quality determines how far it can see in low light or even complete darkness.
In order to recognize people and events at night, most long range security cameras with night vision feature built-in IR lights. Your long range security camera will normally see clearer video and farther in poor light conditions if it is equipped with more and better IR lights.
There are some security camera manufacturers who add spotlights to their products in order to enhance night vision quality. These spotlights are quite handy for illuminating the monitoring area and enabling clear, full-color images to be captured by the cameras.
It is common for users to place floodlights near their long range security cameras. Floodlights are even more powerful and brighter than spotlights because they typically have higher lumens and are able to make the night as vivid as daytime.
Besides having a long IR distance of up to 100 feet, most Reolink long range cameras also have spotlight security cameras and standalone floodlights.
Optical Zoom

In order to get the most out of a long distance surveillance camera, it is essential to have it equipped with a varifocal lens, instead of a fixed lens. With a varifocal lens security camera you will be able to zoom in to see more details, and zoom out to see a broader area.
As far as zooming goes, optical zoom is far superior to digital zoom. Optical zoom uses the camera lens to physically magnify images and gives more detail. On the other hand, digital zoom crops and enlarges an image without adding anything. Because of this, digital zoom may degrade image/video quality, but optical zoom will not.
It is important to consider the size of your monitoring area before choosing a long range security camera. You can use 4X optical zoom security cameras in your front/back yard and parking lot, identifying license plates as well as general information about people.
In addition to the optical zoom lens, the best long range cameras also offer pan and tilt functions so that no intruders can hide or escape unnoticed.
Long WiFi range of wireless cameras
It's quite common for users to prefer long-range wireless cameras rather than PoE ones. If you're one of them, you should pay attention to the WiFi range of your long-range WiFi camera.
Low signal strength and poor connectivity are common complaints regarding long-range wireless security cameras.
You can choose between the 2.4GHz and 5GHz frequency bands to get the best data transmission rate using the best long range wireless surveillance cameras with dual-band WiFi.
It is also possible to install dual-band WiFi security cameras in an open area as long as the WiFi signal range covers them. Dual-band WiFi cameras usually allow video transmission over the air for a distance of up to 250 feet.
Learn how to boost WiFi signals and deal with WiFi interference in this post.
For long-distance monitoring, if the long range WiFi camera is not able to reach your monitoring location, you can also use a 4G cellular security camera, which can work without wires or WiFi.
Conclusion
In today's market, long-range security cameras are very common. With the upgrade of the camera lens, people can clearly see 300 feet away or more. In order to protect your farm, ranch, or large property from intruders, you should invest in a long range security camera from a reputable brand.