The Ultimate Guide to Laser PTZ Cameras
2023-11-08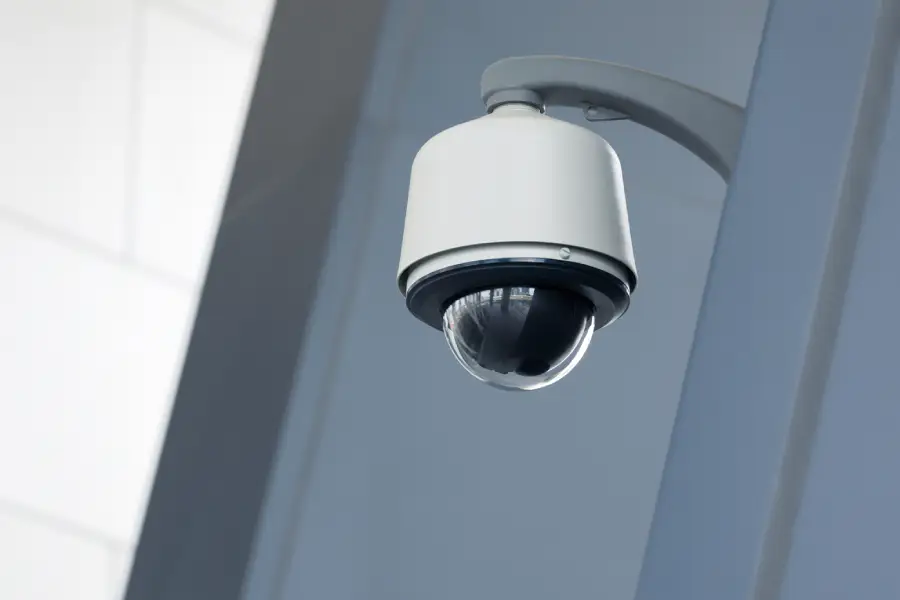 In the world of surveillance and security, precision and clarity are paramount. Enter Laser PTZ (Pan-Tilt-Zoom) cameras – the cutting-edge solution that revolutionizes how we capture and monitor video in a variety of applications. In this comprehensive guide, we will delve into the world of Laser PTZ cameras, exploring their features, benefits, and best practices for optimal use.
A Laser PTZ (Pan-Tilt-Zoom) camera is an advanced surveillance device designed to provide precise and high-quality video capture in a variety of applications. It combines the functions of pan (horizontal movement), tilt (vertical movement), and zoom with laser technology to offer unmatched clarity, range, and target acquisition capabilities.
Key Features of Laser PTZ Cameras
High-Quality Imaging: Laser PTZ cameras boast exceptional image quality. They offer high-resolution video capture, even in low-light conditions, ensuring that critical details are never missed.
Long-Distance Range: One of their standout features is the remarkable range they offer. Laser technology enables them to focus on objects at significant distances, making them ideal for large areas, borders, and critical infrastructure protection.
Infrared Illumination: Many Laser PTZ cameras come equipped with infrared (IR) illumination, enabling effective surveillance in complete darkness.
Precise Positioning: These cameras allow for precise positioning with pan and tilt functions. They can swiftly track moving objects, ensuring that nothing escapes their view.
Zoom Capabilities: Laser PTZ cameras offer powerful optical zoom capabilities, allowing operators to focus in on details without compromising image quality.
Benefits of Laser PTZ Cameras
Enhanced Surveillance: Laser PTZ cameras excel in environments where detailed monitoring is crucial. They can capture clear images of objects or individuals at significant distances, ensuring no incident goes unnoticed.
Reduced False Alarms: Their accurate target acquisition reduces false alarms. With the ability to track and identify objects effectively, they enhance the reliability of surveillance systems.
Cost Savings: These cameras can often replace multiple fixed cameras, reducing infrastructure and installation costs.
Day and Night Functionality: With IR illumination, Laser PTZ cameras can maintain surveillance around the clock, regardless of lighting conditions.
Rapid Response: Their swift pan and tilt capabilities enable operators to react swiftly to incidents, ensuring effective real-time monitoring.
How Does Laser PTZ Camera Work?
A Laser PTZ (Pan-Tilt-Zoom) camera works on the same fundamental principles as a traditional PTZ camera, with the added advantage of laser technology for improved range, clarity, and target acquisition. Here's how a Laser PTZ camera works:
1.Pan and Tilt Movements:

Like traditional PTZ cameras, Laser PTZ cameras can pan (move horizontally) and tilt (move vertically). They can rotate horizontally through a 360-degree range for panning and tilt up or down in a range typically from -90 degrees to +90 degrees for tilting. This mobility allows the camera to cover a wide area and capture video from different angles.

2.Zoom Functionality:

Laser PTZ cameras are equipped with zoom lenses, similar to optical zoom in traditional PTZ cameras. This allows the camera to adjust its lens focal length to focus on objects at varying distances. The optical zoom maintains image quality while bringing distant objects closer, providing clear and detailed footage.

3.Laser Technology:

The defining feature of a Laser PTZ camera is the integration of laser technology. This technology enhances the camera's capabilities in several ways: 
Long-Range Target Acquisition: Laser technology enables the camera to focus on objects at significant distances. It provides precise and clear images of objects or individuals at these distances, making Laser PTZ cameras ideal for long-range surveillance, border protection, and monitoring of large areas.
Enhanced Clarity: Laser technology enhances image clarity, even in low-light conditions. It can provide high-resolution video capture, ensuring that details are visible in challenging lighting environments.
Infrared (IR) Illumination: Many Laser PTZ cameras come equipped with IR illumination. This feature allows the camera to capture surveillance footage in complete darkness. The IR illumination ensures that the camera can monitor and record activities during the night or in areas with limited lighting.
4.Remote Control:

Laser PTZ cameras are controlled remotely by operators, either manually or through software interfaces. Operators can use a joystick or computer interface to adjust the camera's pan, tilt, and zoom settings.

5.Integration with Surveillance Systems:

Laser PTZ cameras are typically integrated into larger surveillance and security systems. They can be programmed to respond to specific triggers, such as motion detection or alarms, ensuring that they focus on areas of interest when required.

6.Auto-Tracking (Optional):

Some advanced Laser PTZ cameras offer auto-tracking capabilities. These cameras can automatically follow moving objects within their field of view, ensuring continuous monitoring and capturing of subjects in motion.
Best Laser PTZ Camera
Equipped with either IR LED or an advanced laser illuminator, BIT-CCTV's IR/laser network PTZ camera offers top-notch surveillance capabilities, delivering high-quality images even in complete darkness. With a remarkable night vision range of up to 1000 meters, this camera excels in low-light conditions. Its fast rotation speed, precise positioning, and a 1080P HD visible camera ensure quick object detection and tracking during nighttime operations. Additionally, our network PTZ camera features an anti-shake design, making it suitable for mobile surveillance applications, including use on vehicles.

To ensure that you select the most suitable PTZ camera from our product line for your specific system or solution, we highly recommend reaching out to us via email at sales@bit-cctv.com. Please provide us with your detailed technical requirements, and our team will offer you professional guidance and recommendations tailored to your needs.
Fifteen years ago, Blue Icon (Tianjin) Technology Co. Ltd, commonly known as "BIT-CCTV," was established as a national high-tech company. Our specialization lies in the complete spectrum of CCTV surveillance equipment, encompassing the design, engineering, manufacturing, and sales of top-tier products. Our range includes
pan-tilt heads/positioners
,
long-range laser PTZ cameras
, IR thermal imaging PTZ cameras, dual-vision PTZ cameras,
camera housing enclosure
s,
camera mounting brackets
, and accessories. We also offer customized pan-tilt products tailored to meet the unique requirements of our customers' systems and projects.
Our products are meticulously crafted from durable materials, ensuring they can endure continuous operation even in the most challenging conditions. With extensive testing, our equipment has consistently proven its reliability. As a testament to our commitment to excellence, our products have found widespread use in over 40 countries spanning five continents.