The Ultimate Guide to Light Duty Pan Tilt Heads
2023-09-07
If you're a photography or videography enthusiast, you know that achieving the perfect shot sometimes requires precision and flexibility in camera positioning. This is where a light duty pan tilt head becomes an invaluable tool in your kit. From their features and benefits to the various types available and how to choose the right one for your specific needs, this ultimate guide will cover everything you need to know about light duty pan tilt heads.
What is a Light Duty Pan Tilt Head?
A
light duty pan tilt head
is a camera accessory designed to provide smooth and precise horizontal (pan) and vertical (tilt) movement for your camera. It allows you to position your camera at different angles quickly and with great control, making it an essential tool for capturing stunning photos and videos.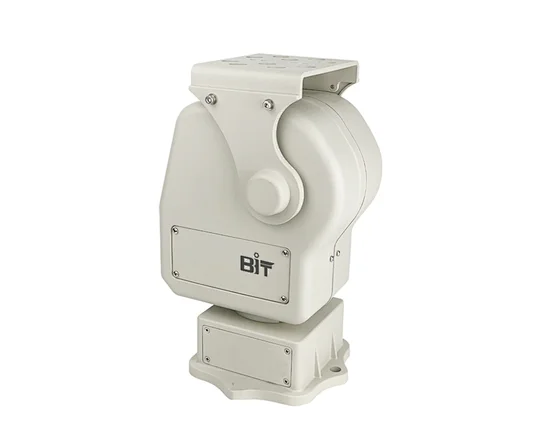 Features of Light Duty Pan Tilt Heads
Before diving into the details of how to choose the right light duty pan tilt head, let's explore some common features you'll encounter:
1.Load Capacity

Light duty pan tilt heads are designed to support a specific load capacity, usually measured in pounds or kilograms. It's crucial to choose a head that can comfortably support the weight of your camera and any additional accessories you plan to use, such as telephoto lenses or external microphones.

2.Material and Build Quality

These heads are typically made from materials like aluminum or lightweight alloys to keep them portable while maintaining durability. Pay attention to the build quality and construction, as this can impact the head's longevity and stability.

3.Movement Control

Look for heads that offer smooth and precise movement controls. Many come with separate knobs or handles for pan and tilt adjustments, allowing you to fine-tune your camera's position easily.

4.Mounting Options

Make sure that the type of mounting system the head uses is compatible with your camera equipment. For example, most light duty pan tilt heads use a standard 1/4-inch or 3/8-inch screw to attach them to cameras.
Benefits of Using a Light Duty Pan Tilt Head
The following are a few of the advantages that come with investing in a light duty pan tilt head:
1. Increased Creativity

With a pan tilt head, you can experiment with unique angles and perspectives, leading to more creative and captivating shots.
2. Smooth Video Recording

For videographers, these heads enable silky-smooth camera movements, essential for professional-looking video footage.
3. Precise Control

Achieve precise framing and composition with ease, whether you're shooting landscapes, portraits, or product photography.
4. Portability

Light duty pan tilt heads are designed to be compact and lightweight, making them easy to carry on outdoor shoots or while traveling.
Types of Light Duty Pan Tilt Heads
There are different types of light duty pan tilt heads to choose from, each catering to specific needs:
1. Ball Heads

Ball heads offer a high degree of flexibility and are ideal for photographers who need quick adjustments in various directions. They're compact and suitable for lightweight setups.
2. Three-Way Pan Tilt Heads

These heads provide separate controls for pan and tilt, allowing for precise adjustments. They are a favorite among landscape photographers.
3. Pistol Grip Heads

Sports and wildlife photographers are known to favor pistol grip heads because of their pistol-shaped handle which makes it easy to adjust the camera's position quickly.
Choosing the Right Light Duty Pan Tilt Head
Selecting the perfect light duty pan tilt head depends on your specific needs and preferences. Here's a step-by-step guide to help you make the right choice:
1. Determine Your Load Capacity

The first step is to estimate the total weight of your camera body, lenses, and accessories. Choose a pan tilt head that is comfortable to hold this weight in a comfortable manner.

2. Consider Your Shooting Style

It is important to think about the type of photography or videography you primarily do. Different heads cater to different types of shooters, so it is important to choose one that aligns with your style of shooting.
3. Test Before You Buy

When possible, try out the pan tilt head in-store or borrow one from a friend to get an idea of how it works and how comfortable it is to use.
4. Read Reviews

The best way to gain an understanding of the performance and durability of the head you are considering would be to research online and read user reviews.
5. Budget

It is important that you determine a budget which suits your needs and that you stick to it. Fortunately, there are many different price ranges for quality pan tilt heads that are light duty.
The best place to purchase a Light Duty Pan Tilt Head is at BIT-CCTV when it comes to the best quality products on the market. In order to satisfy all your camera accessory needs, we pride ourselves on being your one-stop professional service provider that offers a comprehensive and diverse range of pan tilt products and solutions.
At
BIT-CCTV
, we are committed to providing top-notch products and professional solutions to meet the needs of camera accessory users. Whether you're a professional photographer, videographer, or simply a photography enthusiast, we have the right equipment to help you capture your vision. Check out our selection today and take your photography and surveillance capabilities to the next level.
Conclusion
With a light-duty pan tilt head, your photography and videography can be taken to a whole new level. It is important that you have an understanding of the features, benefits, and different kinds of cameras out there, as well as following our guide on how to choose the right one, in order for you to be able to capture stunning visuals with ease and precision. Invest in the right pan tilt head for your needs and unleash new creative possibilities today. Happy shooting!